Mission Statement
To declare Jesus as the one and only true and living God, to spread the gospel of Jesus Christ, to worship and glorify the Lord Jesus Christ and to create a Christian community of transformed followers of Jesus Christ.
---
Vision Statement
To become a multi-campus, multicultural church, and Christian education center.  City of Refuge Apostolic Ministry, Inc. also plans to open a transitional center that provides emergency and transitional services for victims of abuse, the homeless and addicted, focusing on safety, empowerment, and self-sufficiency.
---
Core Values
Christ as our Head - We acknowledge Jesus Christ as the head of our church and willingly submit ourselves to His will.  "And hath put all things under his feet, and gave him to the head over all things to the church, which is his body, the fulness of him that filleth all in all" (Ephesians 1:22-23).
Bible-Centered Teaching - We are a Bible-believing, Bible-based and Bible-teaching church.  The Bible is the foundational authority for faith and practice.  We strive to teach and preach God's Word with integrity and authority so people can grow and mature spiritually.  "All scripture is given by inspiration of God, and is profitable for doctrine, for reproof, for correction, for instruction in righteousness" (2 Timothy 3:16).
Prayer - We depend on private as well as corporate prayer to direct us in the planning and execution of all ministries and functions of the church.   "Do not be anxious about anything, but in everything by prayer and supplication with thanksgiving let your requests be made known to God.  And the peace of God, which surpasses all understanding, will guard your hearts and your minds in Christ Jesus" (Philippians 4:6-7).  "But we will give ourselves continually to prayer, and to the ministry of the word" (Acts 6:4).
Evangelism - We believe Jesus Christ came to "seek and save the lost."  We are responsible to pursue, win, and disciple the unchurched.  "For the Son of man is come to seek and to save that which was lost" (Luke 19:10).  "And he said unto them, Go ye into all the world, and preach the gospel to every creature" (St. Mark 16:15).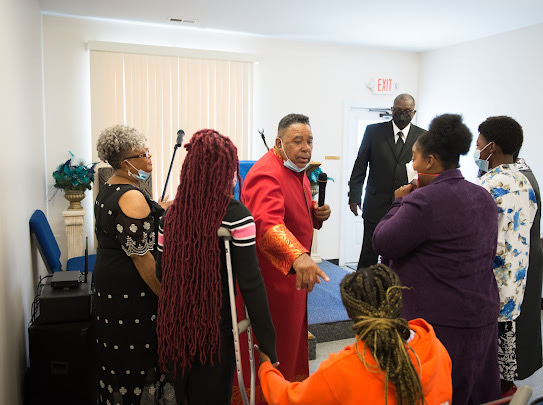 Family - We believe there is nothing more important than strong families.  In a society that has witnessed the breakdown of the traditional family unit, we place strong emphasis on nurturing and strengthening families.  Therefore, we strive to give biblical instruction that serves as a wall of protection that will keep the family unit together.  "He and all his family were devout and God-fearing…and prayed to God regularly" (Acts 10:2).
Praise & Worship - We believe in giving all glory and honor to the Lord Jesus Christ through the celebration of praise and worship.  We praise Him for what he has done, and we worship Him for who He is.  "Worship the Lord with gladness; come before him with joyful songs…Enter his gates with thanksgiving and his courts with praise; give thanks to him and praise his name" (Psalm 100:2-4).
Godly Leadership - We believe everything rises and falls with leadership.  We believe every member is a potential leader for God.  We are dedicated to developing and multiplying fully devoted disciples with Christ-like attitudes, values, and Kingdom-focused lifestyles, and disciples that are passionate about Jesus, people, and the Great Commission.  We are committed to equipping and training to raise quality leaders to impact the world for Christ.  Therefore, we strive diligently to live godly and holy in this present world.  "Since everything will be destroyed in this way, what kind of people ought you to be?  You ought to live holy and godly lives as you look forward to the day of God…" (2 Peter 3:11-12).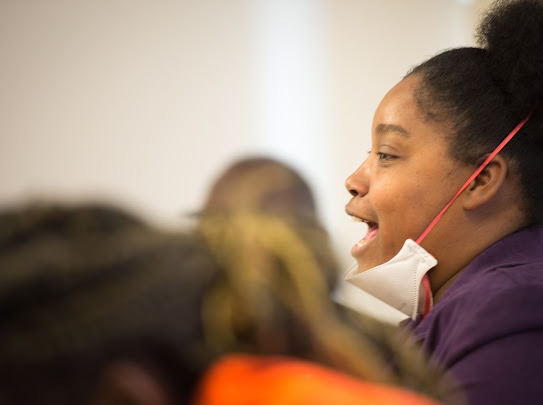 Stewardship - We commit ourselves to worship through the consistent giving of time, talents and treasures of tithes, offerings, and other gifts.  We value giving for we believe in the Scripture that tells us, "Give, and it will be given to you.  A good measure, pressed down, shaken together and running over, will be poured into your lap.  For with the measure you use, it will be measured to you" (Luke 6:38).
World Missions - We believe that every believer has a part in reaching our communities and every nation with the gospel.  We believe in taking the gospel to the whole world.  Where we cannot go physically, we can financially.  We are committed to supporting both home missions and foreign missions as God enables us to do so.  "For even when I was in Thessalonica, you sent me aid once and again when I was in need" (Philippians 4:16).